Yes! Drum roll please because it's time again to show you what our LGFG Fashion House Executive Clothiers have been up to! Since our clothiers work worldwide, unfortunately, we just don't have the space here to show each of their work, but we will choose 3 from each month. So let's see who managed to get to be best suits of April.
Sam Speranini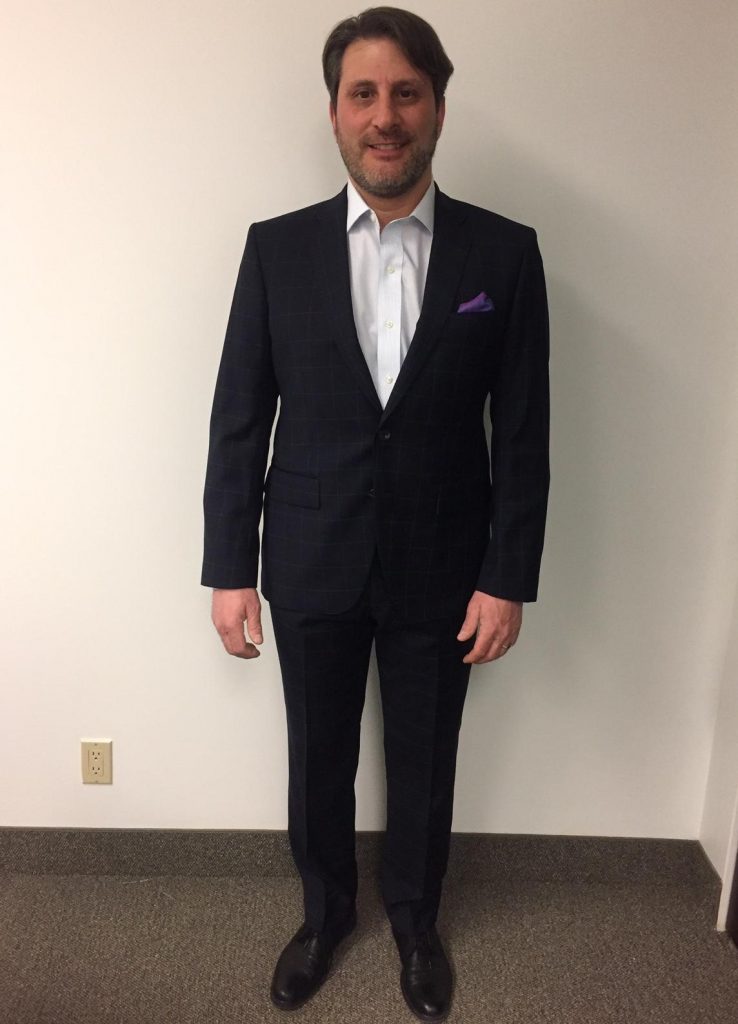 Sam Speranini from Global Markets Tech Finance Consulting got ready for the new season ahead with a new suit. He chose a dark navy suit from LGFG Fashion House London line. Such a great option for a business suit! He likes to style it with a crisp white shirt and classic black shoes. The purple pocket square adds extra style points and highlights the checks on the suit very well. Sam's clothier is Aiva Ozolina.
Dean O'Rourke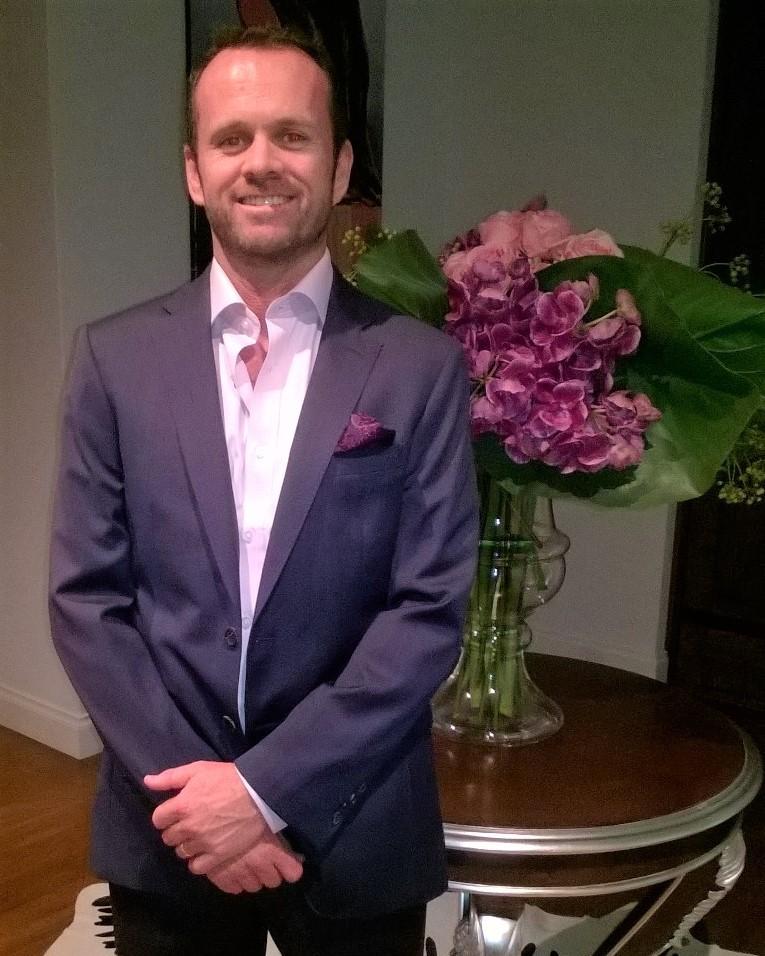 Dean O'Rourke from ABN Group also got a navy suit that he preferred to wear with white shirt and a purple patterned pocket square. His suit is from LGFG Fashion House Paris line. Dean's tailor is Maiko Mathiesen. And no – Maiko's suits don't come with matching flowers. 🙂
Sean Greaves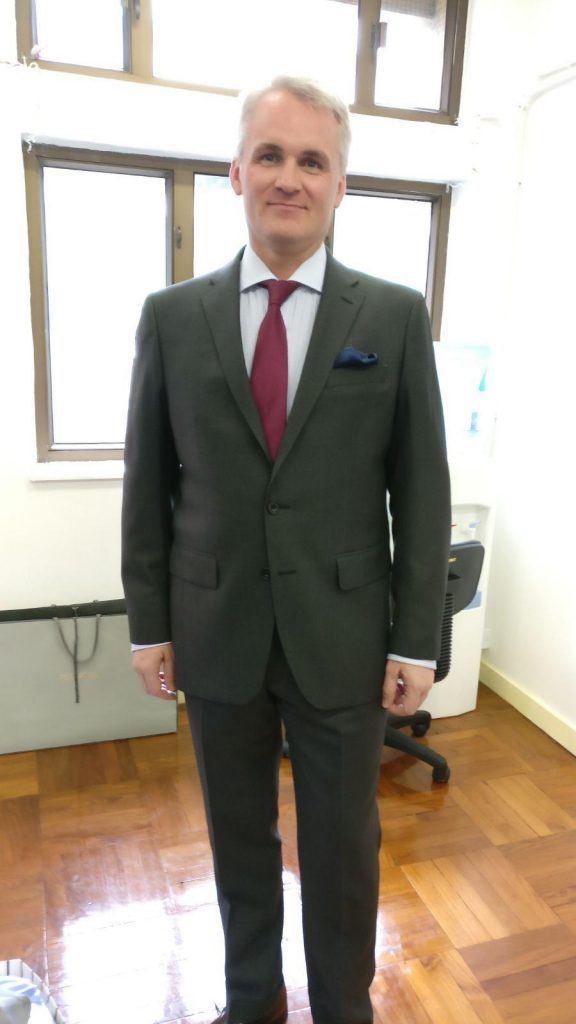 Sean Greaves from State Street is looking sharp in his first LGFG Fashion House suit! He chose his first suit to be charcoal grey. A burgundy coloured tie is the perfect match with a grey suit! His suit is from our Performance line – but it wasn't his last suit. Sean now ordered four more suits from LGFG Fashion House! His tailor is Daryl Rivera.