We have a lot of great executive clothiers working at LGFG Fashion House and we'd like to introduce them. The time has come for you to meet our amazing Hannah Ohayon! 
 Hannah was born in Toronto, Canada, and spent her formative years in Thornhill.
When asked about her studies Hannah said,
"Despite not attending university or college, I was fortunate to gain professional work experience by working at two personal injury law firms which eventually led me to start my journey at LGFG Fashion House."
Hannah is also talented in the fashion world, she has a great sense of style! "When it comes to fashion, I've always had a good eye. Whether it be professionally or socially, personal appearance is vital. We are naturally judged by our appearance, so it's important to present ourselves with the impression we want to leave behind. Making someone look their best can increase their confidence, which in turn brings happiness. When you look good, you feel good. Making small changes can positively transform a person's life significantly." Well said Hannah, we couldn't agree more!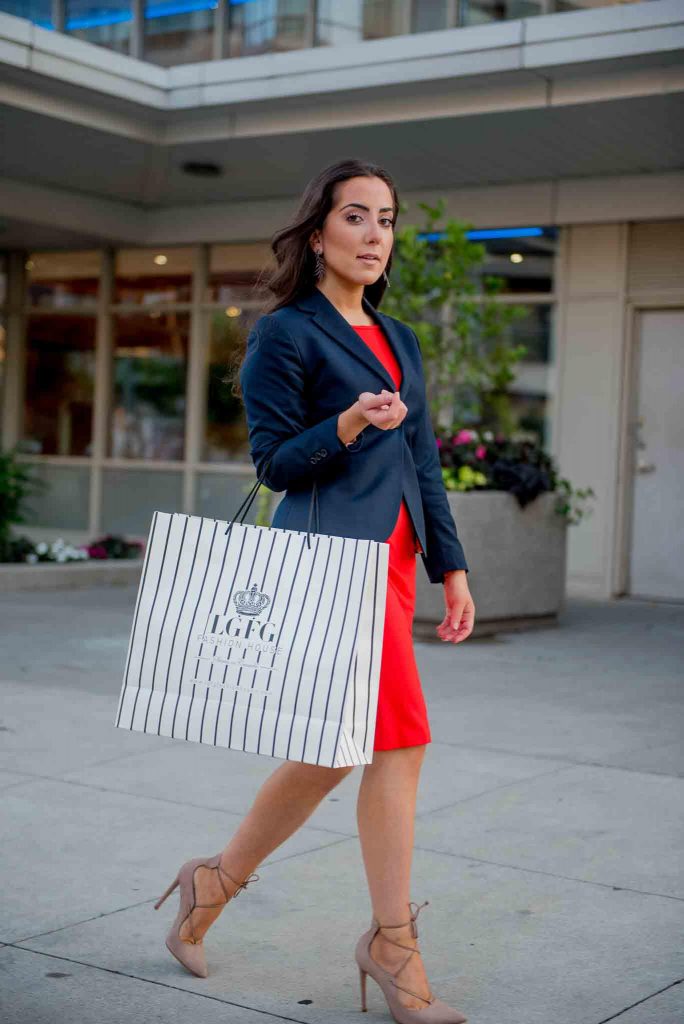 So how did this trendy and talented woman find her way to LGFG Fashion House? "I heard about LGFG through a good friend, who's older brother had been working with the company for a while. He had spoken very highly about his experience and so she put us in touch. The main reason I decided to join LGFG was because of Dimitry Toukhcher. I saw a lot of myself in him and I was eager to learn from him."
"While working at LGFG, I've come to perceive success from a different perspective. Working in sales is a lifestyle, just like healthy eating is. It involves an incredible amount of knowledge one can gain on customer service, efficiency, discipline and grit. I strongly believe that experience is your greatest teacher," – says Hannah about her journey in the company.
What does Hannah get up to when she's not at work? "During my time of leisure, I like to read, exercise, listen to music, spend time with family and friends, host dinner parties, travel and shop."
Of course we were eager to find out which kind of suits she likes the most. Hannah's favourite suits are usually seen on Harvey Specter from the TV series 'Suits'- "I'm a big fan of tapered three piece suits paired with nice shoes."
How would Hannah as a stylish woman describe her personal style? The answer was " Rebel chic. I like classy, effortless looks but with a twist. I'm also a fan of monochromatic outfits."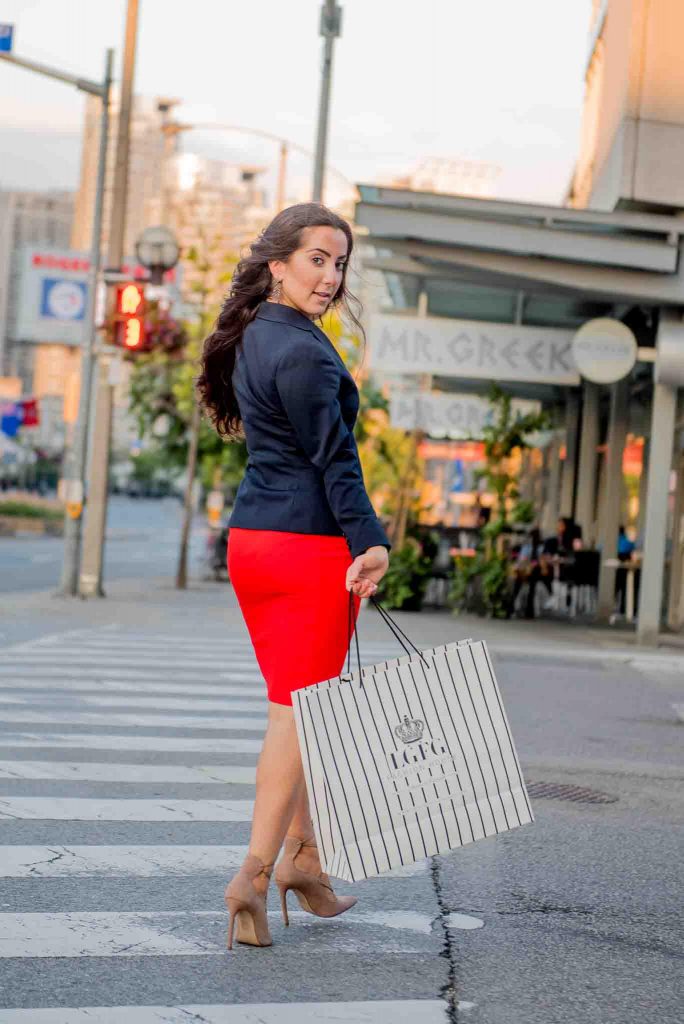 And last but not least we asked Hannah to share some great style advice and what she'd recommend to her customers: "My style advice would be to try something new once in a while. People are pleasantly surprised when they leave their comfort zone and change things up. My favourite part about working in the fashion world is being able to step out of traditional business attire and be free to mix and match endless options."
LGFG FASHION HOUSE