Looking back at last month we can notice that the trend of bold suit linings continue. Your business suits don't have to be boring, blend in with the masses, or hide your colourful personality. So how do these guys do this? It's easy – they like to play with the interior of their suits! These LGFG clients show how they liked to personalize their new suits:
Dan Baxter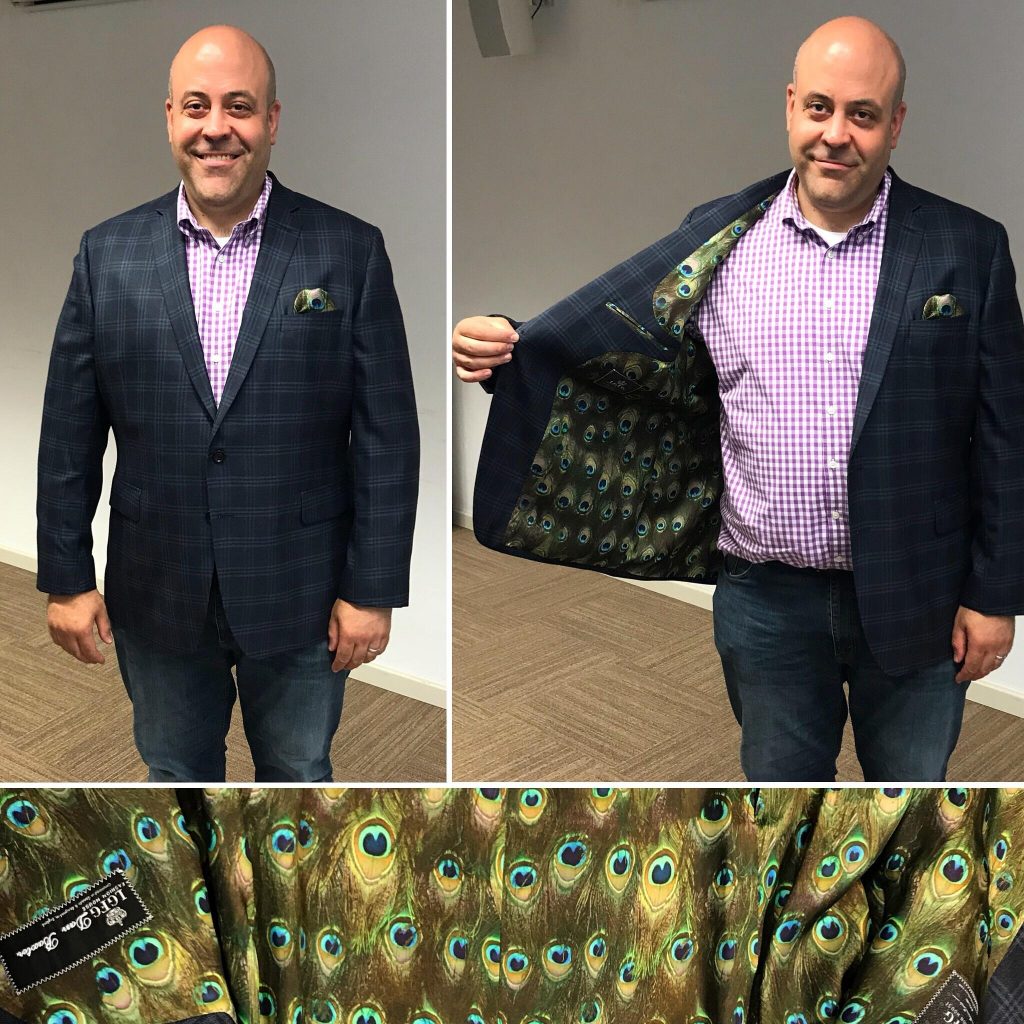 Only a super confident person can combine a beautiful classic blue with check fabric with a stunning lining like this. Dan Baxter at Fleishman Hillard is definitely a man of great style! The peacock feather print lining is truly something extraordinary. And that's not all – Dan decided to add a matching pocket square! He deserves applause for this choice from our Paris line! Dan's executive clothier is Joris Croenen from Brussels.
Marcel Lagin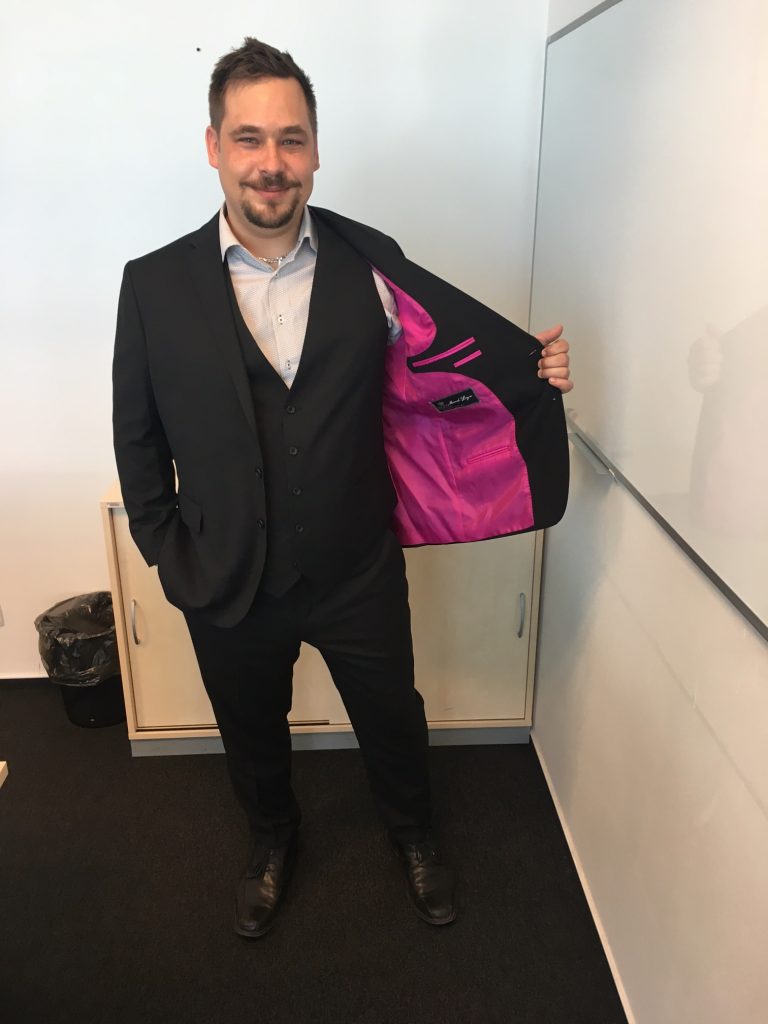 Marcel Lagin is a leader at Infor. He insisted on making a three piece suit after getting his first custom suit from LGFG Fashion House. This White Label suit might look very classical on the outside but wait until you get to see the inside of it! This fuchsia coloured lining is everything! Just add a pocket square in same colour for the final touch. Marcel Lagin's executive clothier is Thisa Phan who works in Prague and Vienna.
Andrew McArthur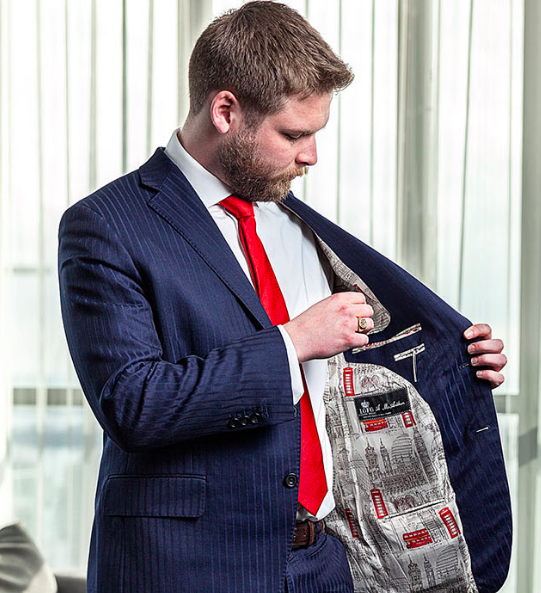 Andrew McArthur from LGFG Fashion House chose his favourite city's skyline for his suit lining. Yes – you can have that kind of lining to your suit from LGFG Fashion House as well. Only question that remains – what is your favourite city?
LGFG FASHION HOUSE