Lennox Lewis
Amanuel and Stevie G
From Dormtainment, interviewed about their LGFG Suits
Milan Topolovec
CEO of TK Financial, Ottawa ON
Tell us about your main line of business.
I am providing Estate Planning and Insurance Planning to business owners and professionals.
What are some principles or experiences that have helpedmake you successful?
From 2 weeks of age to 8 I grew up with my grandmother in a village in Croatia. We had only a kitchen stove for cooking as well as to heat whole house, the floor was dirt and water was drawn from a well. I grew up by Canadian standards in extremely poor circumstances with clothes that were passed down to me. There was not a lot of variety or amount of food and we ate palenta more then I wish to remember. I never got to know my dad who was working in Germany until I came to Canada at age of 12. At that time I did not speak the language of my adopted country and had a "different" name so right away I was given an unofficial name as Mike. I was called Deported and ridiculed by Canadian kids but I never gave in. Being active in sports helped me fit in eventually. Last week of grade 8 my parents and I were involved in a head on accident where my mother died at the scene and my father 3 weeks later. I had numerous surgeries as well as extensive dental work but I survived which I never knew why. I was adopted by my uncle and aunt in Hamilton who was the only relative I had outside my homeland Croatia. There were no psychologists to help me with my loss in grade 9 so my refuge was sports where I joined 5 teams in my first year in new bigger city where I knew no one. Sports helped me keep my mind off being orphaned and gave me no time to think about life. I received a number of football scholarships and due to circumstances ended up with Ottawa GG's for 3 years from where I was drafted by Winnipeg Blue Bombers. Eventually I had to make a decision to keep playing footballor peruse a career path in financial services. I knew virtually no one in Ottawa when I started my career which was a blessing as I had to go out in the community to meet people and get involved. I am a connector and people often say " is there anyone you do not know ? " which is a great feeling. I have helped companies sell bomb suits in Croatia as well as translated their presentation to ministry of defence while visiting my grandmother, often help people secure jobs, have helped people sell their companies and much more without charging anyone.
I believe what you send out is what you get back from life.My hope is to live long, to prosper and leave this world a much better place then I found it. I believe you are who you are because of all the things that you have been through as well living with gratitude makes life much more rewarding.
How is dressing well important for your business? What do you tell your younger associates about what they should be wearing?
I tell my associates as well as clients, that when you look good, you perform GREAT. It is better to have some quality garments than a number of lesser quality garments. I also tell them it is better to be overdressed then underdressed for meetings.
Over the last 33 years in business in Ottawa there have been a lot of change. We went from a suit environment to casual look with all the high tech clients. Now, the pendulum has swung back to suits and my LGFG advisor Ryan Cox has me in three piece suits that look as well as feel fabulous.
What non-profits do you support or community organizations you've involved in and why is that important for you?
I believe we all have the responsibility to support the local community in any way we can either with money or time donated to worthy cause. My community supports me in many ways so giving back to me is natural. I am a board member at the Ottawa Heart Institute which has been there in my personal need as well as for a number of my friends/clients. I donate funds to organizations like JCC because the community has embraced me and I serve many people who are part of it. I coached soccer as well as football at community , provincial and university level to give back to the sport that gave to me. I believe that making a contribution to my community is part of life which I as well as my family embrace.
Aaron Carter
CIBC World Markets, Toronto ON
Aaron Carter works at CIBC World Markets in downtown Toronto. It's a high paced workplace, high pressure, oodles of responsibility and long hours, yet none of those things will keep Aaron from dressing sharp. Even though he might have to wear the same shirt for 13 straight hours at the desk, he can still enjoy it when the shirt is a high quality sea island cotton by LGFG Fashion House. Aaron gets style and we sat down with Aaron to learn about his philosophies on dressing well.
How do you see people dressing in the Toronto corporate culture and do you see that it has changed or is changing in your industry?
We're starting to see a lot more style come back to spruce up the tradional suit and tie uniform. Pocket squares, bowties, bolder patterned suits, skinny ties, funky socks. In the past few years, people are starting to express themselves more through their clothing, and it's a great change to see the different personal flairs to a standard outfit.
How do your coworkers and colleagues expect you to dress, and why is your image in front of clients important?
We're expected to dress professionally, though nothing is wrong with going beyond the basics. Standing out as a sharp dresser is both a great way to make a first impression and be remembered, as well as to show you are paying attention to your personal brand.
What's one fashion vice that you have? Specifically, do you have something tha you do differently from others? (Funky ties, bowties, fun shoes, red pants etc..)
It's either bowties or cufflinks. I have enough of both that I can wear a different one each day for over a month. It's a fun way to stand out and I'm always getting compliments. And of course, my LGFG seersucker stands out anywhere I go.
Dressing advice for young people who are interviewing or advancing through your company?
Dress sharp. When I started I didn't realize it was as important to dress as nicely as I do now, but of course that was before LGFG! It's a great feeling when someone senior compliments you for dressing way above your peers, and if you want to get into higher level client or management meetings while junior, you'll have to look the part.
Brooke Valentine
Partner at PWC, Toronto ON

Brock Melnyk
Wealth Manager, ATB Financial, Calgary AB
ATB Financial, with over 650,000 clients, and 5200 associates is a firm not unfamiliar with dressing well. From its CEO down, many of the top executives and performers in the Alberta-based, powerhouse financial institution have experienced the difference with bespoke suits. As many powerhouse performers are also powerhouse philantrophists, Canada Fashion Magazine got to sit down with Brock Melnyk, a top ATB wealth manager who sits on the organizing committee for United Way Day of Caring, started the BMI Charity Classic Annual Golf Tournament in Calgary to raise funds for ATB's Teddy for a Toonie Campaign supporting the Alberta Children's Hospital, and who along with his wife started scholarship programs for their high schools. Canada Fashion Magazine sits down Brock to talk about his taste in fashion
How do you see people dressing in the Calgary corporate culture and do you see that it has changed or is changing?
I feel that as Calgary continues to evolve as such a young vibrant city, corporate culture is becoming aware of fashion. The thriving economy allows people to spend more time travelling and experiencing other cities. Their influence is beginning to enter the younger generation. Gone is the golf shirt and slacks on Fridays, replaced by designer shoes, jeans and an LGFG Fashion House blazer.
How do your clients expect you to dress, and why is your image in front of clients important?
As a young professional you are always competing against the more experienced and seasoned in your field. That first impression you present to your clients that "you've got your shit together" is key. You can how successful someone is by looking at their shoes, their watch, and whether or not their suit fits. If you but care and attention to detail into your appearance, clients assume you have the same focus on your business. Detail matters.
What's one fashion vice that you have? Specifically, do you have something that you do differently from others? (Funky ties, bowties, fun shoes, red pants etc..)
A year ago I decided I wanted to learn how to tie a bowtie so I bought a half dozen. They are now on full rotation in my wardrobe. They are a great conversation starter and a way to express my personality. It's also great to be able to answer the "self tie or clip on?" question, with "Self tie, want me to teach you?"
If your spouse had it their way, how would you be dressed differently?
My wife used to ask me to dress "more fun." I translated that into showing my personality through detail. Funky socks, coloured shoe laces, etc. I sometimes think she regrets that comment!
Dressing advice for young people who are interviewing or advancing through your company?
I'll pass on the same advice I received from my first boss 12 years ago when I was a bank teller. "Dress for the job you want, not the job you have." When you first start out fashion can be intimidating and expensive. Don't be afraid to ask for advice. There are great ways to build that first wardrobe on a budget, we've all been there!
Robert Oliphant
President and CEO of the Asthma Society of Canada, Toronto ON
Rob Oliphant is the President and CEO of the Asthma Society of Canada, a national health charity concerned with improving the quality of life of the 3.2 million Canadians with asthma and associated allergies. With head office in mid-town Toronto, Rob regularly meets with Bay Street financial executives, pharmaceutical companies, major foundations and high net wealth philanthropists. He oversees the operations of the head office, supervises staff and develops new and innovative programs to both attract donors and to serve Canadians with asthma. A former Member of Parliament, United Church Minister and accountant, Rob is comfortable meeting with people from all walks of life. He likes to look good and feel good in his clothes.
How do you see people dressing in the Toronto corporate culture and do you see that it has changed or is changing?
Toronto the Good is becoming Toronto the relaxed. But relaxed cannot be understood as cheap, shabby or poor quality. In Toronto, we are judged for sure by what we wear, how we wear it and how we present. Chinos and jeans may be fine for a weekend gathering, but during the week a crease in the pants, a crisp shirt and polished shoes are still the norm. Ties are increasingly optional, but I still err on the side of dressing up for meetings rather than dressing down. I never want to be the only one in the crowd with a tuft of chest hair showing.
As a CEO, how do your clients expect you to dress, and why is your image in front of clients important?
People expect clean, crisp and tailored – but not flashy. I am in the not-for-profit world and no one wants to think that their charitable dollars are going to pay for flashy clothes - but they want to see dependability and good taste. I like to project competence over flash - neatly tucked in shirt, flat lying collars and ties that show a streak of independence but never overwhelm. I want them to see me first and my clothes second.
What's one fashion vice that you have? Specifically, do you have something that you do differently from others? (Funky ties, bowties, fun shoes, red pants etc..)
That would be underwear. You're not going to see it but I like to have good quality underwear. This is a change for me, but having the experience of the elastic going on a pair of briefs and feeling them creeping down my hips just before I was about to appear before a judge made me throw out the old tired jockeys and replace them with good quality, designer label underwear. No one sees them, but I know what's holding everything together!
When do you notice someone for what they're wearing?
I normally notice when someone has misjudged the moment - either way overdressed for a casual event or underdressed for a formal event. One can never go wrong with a clean, crisp navy blue suit dressed up with a white shirt and silk tie or down with a sports shirt and open neck. Of course, the eccentric attracts attention, but not always in the right way.
Dressing advice for young people who are interviewing or advancing through your company?
Do your research before you go. What is the culture of the organization you are interviewing with? How does your potential or existing boss dress? As you start your career, go for fewer outfits and higher quality. You can never go wrong with one good navy suit, a few good ties, and a blue blazer with grey pants. Make these the core of your wardrobe and all will be well.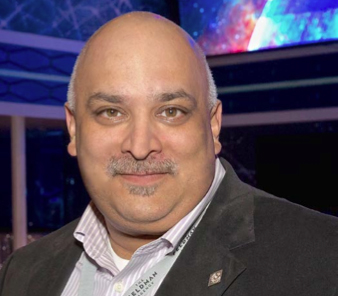 Richard Mills
Agent for the Feldman Agency, Toronto ON
How do you see people dressing in the Toronto corporate culture and do you see that it has changed or is changing?
I have had the privilege of seeing Toronto truly evolve over the past 20 years as well as the other cities I regularly travel to- ties are out and so are very bad sportsjackets.
It is interesting to see style in Tokyo, London and New York show up on our streets months later. To me, dressing well expresses forethought and confidence in yourself and represents what you believe in. It is a balance not to over dress - people do business easier when you reflect their level of dress. I think the night before about the meetings I have and what clothing combination will let me accomplish the most.
How do your clients expect you to dress, and why is your image in front of clients important?
As an agent, you are literally representing a client and their interests - that means that you are also a projection of their brand and business. Image is important - clothing is the most effective way to project your own style and it reflects on the agency as well. What you choose to wear, and when, plays a large role on how you are perceived. We tend to blend in to the environments we operate in and not stand out . Our clients are the focus of public attention - not us.
As a company, we have all been encouraged to develop a personal style that reflects our client's environments and areas of expertise we have - from classical and jazz to rock and electronic dance music. As a result I have as many shades of black as one can imagine as that is always a safe bet - but I also don't want to look like a hit man either! Ron White shoes help avoid that. Personally, I do a lot of work in theatres and for private events so I tend now to wear more jackets and suits especially when traveling. With my large shoulders, I am not am off the rack guy so having colors and fabrics that let me mix and match is key. Time is always in short supply. My tailor Niv Ben-Shlomo @LGFG has created a plan that has me have key pieces that I am very happy with and I will be adding to. He has taken the time to understand the special needs that I have especially for it all to work on the road. Recently, Niv and the LGFG team really made a difference by rapidly creating a tuxedo for me when I was invited to join my clients the Tenors at Buckingham Palace (a rental was never even an option).
The LGFG team had my measurements on file so once we settled on a style the suit was made and fitted at my hotel in London - order to delivery was an astonishing 8 days. The Tenors performed a private in the Throne Room followed by dinner in the palace. It felt great to enjoy that special moment dressed appropriately - and to blend in as always - definitely an adventure high point so far.
What's one fashion vice that you have? Specifically, do you have something tha you do differently from others? (Funky ties, bow ties, fun shoes, red pants etc..)
For me it is a winter accent - Italian scarves to accent my charcoal cashmere overcoat. If I do wear a tie I tend to favor Brioni their silks which are uncommon and unique.
Dressing advice for young people who are interviewing or advancing through your company?
Create a style and look that reflects your tastes... casual/ more business. Whatever you do, be yourself - authentic - not someone else. Understand color; what works and what doesn't for you. I avoid yellow like the plague... it just not my thing. Invest in a few quality things and when you can afford it invest in more. For me, it started with an investment in a cashmere overcoat.
What charities or causes are you involved in?
To me there is no success unless giving back is a cornerstone from the beginning. I have chosen support causes that benefit music education and/or make a real difference for kids. Over time that focus adds up. Music Counts is a great organization that supports music instruments being given to classrooms across Canada where budgets do not exist for them. Locally in Toronto, I donate to the worthy efforts of Dixon Hall to create a special Christmas for a family I do not know but has asked for help. Internationally, I support the efforts of World Vision and the remarkable work that the Tenors' charity does though Voices for Belumbu Foundation in Swaziland. It is amazing to see how that has grown in the past 5 years.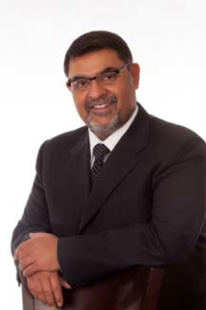 Zahid Junejo
Tell us about your business and how you help clients.
Cambridge Mercantile Group is a boutique-style provider of foreign currency trading, risk management, and international payments services. We work exclusively with corporate organizations both to advise on, and execute day-to-day foreign currency transactions, while offering a consultative approach to risk management designed around your specific business needs.
Though we have built our business as a discount brokerage company offering industry-leading pricing, we aim to deliver value by way of our proactive advisory service, innovative hedging solutions, and ease of use from a settlements perspective. Ultimately, our aim is to take on much of the work in terms of monitoring the market for trading opportunities, alerting decision makers on market news, price actions and risks and rewards that we see developing, both in real-time and on a forward-looking basis. Whether organizations are executing simple spot transactions, forward-based hedges, or more customized hedging strategies, our aim is to provide them with the support and information they require to make the best possible decisions from an FX perspective in managing their requirements.
At Cambridge we believe in staying abreast of innovations in the FX and payments market. Our Automated Payables Solutions system is a testament to that. Organizations that are executing payments to vendors by cheque can rely on us to automate that process for them. The goal of deploying such a process shift is to migrate comparatively expensive paper cheque-based payments to more efficient and cost effective virtual card and EFT payments. Our card-first payment solution leverages traditional EFT payments and virtual card technology to generate unique single-use card numbers which are delivered to targeted suppliers electronically, allowing them to initiate a card payment for the exact customer approved amount.
How did you get to where you are today?
The simple answer would be, through hard work and perseverance. Delving deeper, my career spans over 25 years and over several countries in the financial services industry. I have travelled from South East Asia to Middle East, North Africa and then to North America and more specifically Canada. Each position I have held, and each country I resided in, taught me more than I could imagine. For example, I am fluent in more than 6 languages and am still trying to pick up more. Communicating with an individual in their native language is an instant relationship builder, which has helped me throughout my career. My family has been my strongest support in helping me to achieve what I have today. Their support has been irreplaceable. Each move has required sacrifices on their part, and they never flinched, giving me strength and assurance about each decision.
The challenge with moving is, you have to find a new network of friends and like-minded individuals every time. I found success in being part of local and international networking groups, and believing in the concept of 'GIVER'S GAIN'; which entails a belief that 'what goes around comes around', and if I help you and you help me, we all benefit. I use my networks to not only promote my company and services, but also to connect people. I have a name for every kind of service you may need, my coworkers have deemed it 'Zahid's list." I hope to achieve the most out of this life and maintain strong relationships with the people I interact with, give back, and enjoy this beautiful life with my loved ones by my side.
Why is dressing well important to you?
You can say it has been engrained in me since my Business School days, but dressing well for a meeting is as important as actually showing up for the meeting. I interact with my clients on a daily basis, and my appearance portrays my attitude towards the meeting. Wearing impeccably tailored suits show that I mean business, and I am here to deliver the best. It may seem a bit extreme, but I do not believe in casual Fridays either. I have not worn jeans to work in my entire career. Dressing well not only shows you mean business, but it keeps your mind in business and work mode, keeping you focused.
Tell us about some of your community involvement.
I strongly believe in giving back to the community, and working with local organizations to improve our surroundings. In Calgary, I support, volunteer and donate at the following great organizations;
100 Men Who Give A Damn
The Rainbow Society
Red Cross Canada
Canadian Cancer Society
Calgary Humane Society
My wife and I also volunteer at my daughter's school whenever we can and are able to. In addition to this, I am also a member and/or sponsor of the following networking and community organizations;
Institute of Business Administration Alumni Association Business Network International (BNI) – The largest networking organization in the world
Calgary Economic Development (CEC)
Calgary Chamber of Commerce
Financial Executives International (FEI)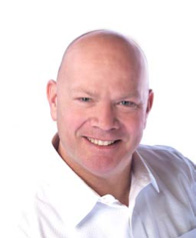 Pat Lipovski
Executive & Leadership Development, Envision Group Ltd.
Pat is the Founder & Managing Partner of Envision Group and has built a career on helping others succeed. A true coach and advisor, Pat brings over 20 years experience in leadership, management and business development. Over the course of his career, Pat has worked extensively with senior executives and CEOs at mid-sized to Fortune 100 companies in a wide range of industries.
Why is leadership more important today than ever?
Business is easy, until you introduce people. Once your business (or business unit) grows and has more people, you become an organization that needs to be more organized. As you become more organized, leaders are needed to measure and manage what's needed most while engaging and inspiring people to grow and stay ahead of competition.
In today's business environment, people want to feel a part of something, and moreover, something that's organized. They want to work for someone they believe in, and want to contribute toward a strong compelling purpose. Most of all, people want to feel a sense of contribution toward, and appreciation for their part in the company's success. People don't want to be talked-down-to, they don't want to be dictated-to, or even told what-to-do all too often. Simply put, "people work harder when they find their own answer". Today's top leaders inspires people by clearly defining their vision, mission and values, then developing confidence, clarity and competence in what's needed to make it all happen. Today's top leader creates a strong compelling vision of what success looks like, a strong mission or purpose of why that company (or division of a company) exists, and clear values (or principles) that define the key behaviors needed to create success. With this, people know where they are headed and will work even harder and develop mastery in getting there.
Why do top leaders and executives come to you for help?
Today, gaps in leadership performance need to be identified and addressed to maximize effectiveness and potential. For over 16 years, Envision has helped leaders to grow and become even more successful. We've helped leaders around the world to "unleash potential, and deliver results".
In business as in leadership, it's lonely at the top. Envision's Partners know this and provide non-biased, independent perspective, tools, advice and encouragement in a non-judgmental and confidential environment. In short, we close the gap in a way that helps leaders navigate more effectively from where they are to where they want & need to be.
We help leaders achieve success by improving what we call "leadership software" and "leadership hardware". Leadership software is how you communicate with, develop and engage others, inside and outside of your business.
It's the "intangibles of how you show-up, communicate and present yourself as a leader. "Leadership hardware" is simply the easy-to-understand documented systems and checklists that you put in place to clarify and simplify how to run your business and create profit. In short, people don't run the business, they run the systems that run the business. Also, you can't manage what you don't measure, and written systems can be measured more easily than an unwritten wish.
What tangible & intangible results can we expect from leadership development & coaching?
Right Management Consultants (RMC) conducted a detailed study on the benefits of attending leadership courses and participation in professional coaching. This study parallels benefits that most leaders can expect after Envision's leadership courses and coaching program. RMC's published study highlights of tangible and intangible return on investment (ROI) results (see below). RMC examined results realized by 100 leaders/managers, mostly from Fortune 1000 companies who had leaders participate in leadership training and development, and in follow-up leadership coaching. Engagements typically lasted from six months to one year. Leaders and managers each participated in a mix of leadership courses and professional coaching aimed at accountability to change behaviors and results.
Calum Graham
Calum Graham is an accomplished Canadian musician, with over 1,000,000 youtube hits, famous for his creative and technically astounding acoustic guitar songs, which he plays in the acoustic finger-picking style. Originally hailing from Alberta, and now splitting his time between Toronto and Calgary, Calum is the 2010 Canadian Fingerstyle championship win- ner (after being runner-up in 2009) and played in Vancouver during the 2010 Olympics. Amongst other accolades, Acoustic Guitar Magazine also named Calum is a top guitarist under 30 in the world today. He was the only Canadian named to the honour. LGFG Fashion House has had the unique opportunity to create our renowned clothing for an upcoming performance for Calum, and had an opportunity to sit down and ask him some questions.
Calum, tell us about how you got into guitar, some of your influences, and what's been your motivation to keep going the path of a professional musician.
When I was about 11 or 12, my dad would come home every night from work, pick up his acoustic guitar and play a few classic rock tunes by Yes, the Stones, Aerosmith, and the Who. Eventually I got him to show me the chords, and I became more and more interested to the point where he brought me to study with a few local guitar teachers. By 13, I discovered Acoustic fingerstyle music (which is the style that I play now) and also studied classical music around that time to develop my technique & good playing habits. It was when I heard an artist named 'Don Ross' that everything changed for me. It sounded like there were three guitars playing at once and I couldn't believe that it was only one guitar making all that sound. Learning about fingerstyle guitar via Don Ross led me to discover other fingerstyle artists such as Andy Mckee, Antoine Dufour, and Michael Hedges. Being inspired by these artists pushed me to find my original voice on the instrument, and to write the absolute best music I'm capable of. I feel incredibly lucky to be able to travel the world doing what I love. Now, more than anything my fans motivate me to push the envelope every day as an artist, and to ultimately write better & better music to put on a great live show.
What's been your proudest moment so far?
There have been many proud moments, but I would say one I remember best is when I won the 2010 Canadian Fingerstyle championship at 17 years old. I think it's one of the first moments I felt that I was on the right path, and that I had found my calling in life. Everything just felt connected. I really pushed myself in those years leading up to the contest. I finished second place the year before (2009) and learned that the judges are backstage in a trailer judging your playing by audio-only reference. So knowing that, I wrote all my music for next year's contest with a blindfold on to put myself in the shoes of the judges, and I aimed to create songs that tell a story, and aren't just technically flashy. So when I did take the stage in 2010 and won first prize, I got to meet the judges. You can imagine the look on my face when I saw that Don Ross was one of the judges! He was blown away by my writing, and suggested that we record an album together down the road, which we did last year - A duet acoustic album called "12:34". That whole experience was an incredible breakthrough for me and is definitely one of my proudest moments to date.
What kind of impact do you want your music to have - how do you want to be seen as an artist?
There are so many artists (especially guitarists) who can play really fast and technically amazing, but for me I care more about giving the listener an emotionally moving experience and making music that is more expressive, than impressive. How do I want to be seen as an artist? Authentic. Thats number one.
As you've been working with an agent, (LGFG client Richard Mills from the Feldman Agency) and a part of that has been talking about your image - what kind of advice have you received that has really connected with you?
Richard has helped broadened my horizons in countless ways, but he mentioned one thing at our very first meeting that I'll never forget. He asked me to come up with three focus words to clearly portray what I'm all about as an artist. I came up with ; Dynamic, Inspiring and (as you now know from your last question) - Authentic. Then he also got me thinking about how I could express these three focus words with my image. This ultimately got us involved with LGFG to find stage clothes that represent these qualities. Image is something I overlooked until I met Richard. He showed me that my image is an extension of myself & my music, and that the two need to match in order for my audience to feel like they too can see what I'm all about.
A lot of LGFG clients are passionate recreational musicians, and in fact many play the guitar- what kind of advice would you offer to someone who is really wanting to get better at it, but doesn't have more than a few hours a week?
First and foremost the most important thing is to have fun, and keep the passion alive. Once you're there - realize there will always be room for improvement no matter what playing level you're at. I find that recording yourself, and putting yourself in the shoes of the listener is extremely important. It's an excellent way to hear for yourself exactly what it is that you're good at, and what you need to work on to grow as a musician. It doesn't matter how long you have to play - it matters how much effort you put into the hours of practice that you do have available.