During the hottest time of the year (in the Northern Hemisphere) we have noticed that our clients have gone in 2 directions – some like very colourful custom made shirts and suits yet others prefer simplicity. So this time, the "best suits of the month" post is dedicated to the lovers of simple and easy outfits. These hard working business folks can be categorized by one Oscar Wilde quote: "I have the simplest tastes. I am always satisfied with the best."
Samuel Tsang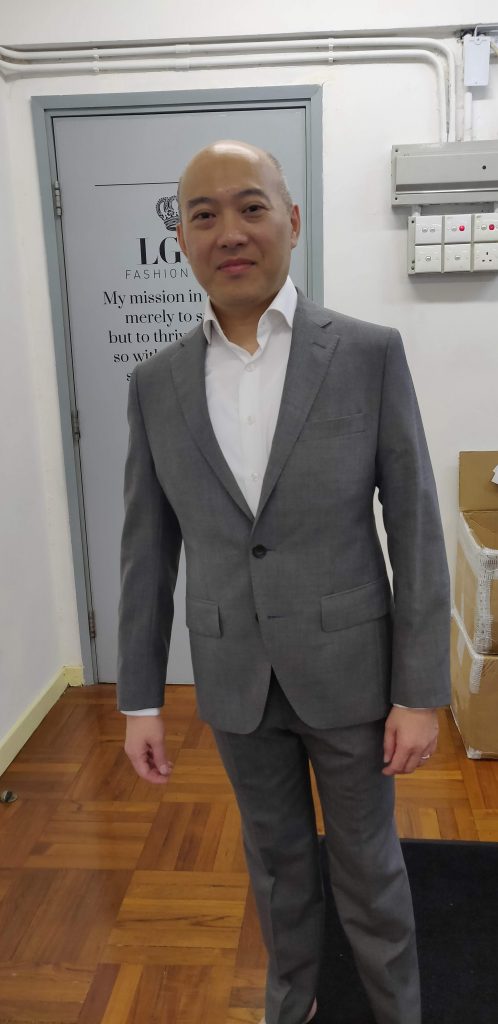 Samuel Tsang is a Partner at Deloitte, and he stands out in a sharp, clean look. He chose a medium grey plain fabric for his LGFG Fashion House Tokyo line suit. Best look with a grey suit is definitely a crisp white custom shirt and that's exactly what our stylish clients have opted for. Samuel's masterpiece is done by our Executive Clothier Chenda Lin who is based in Hong Kong.
Eric Young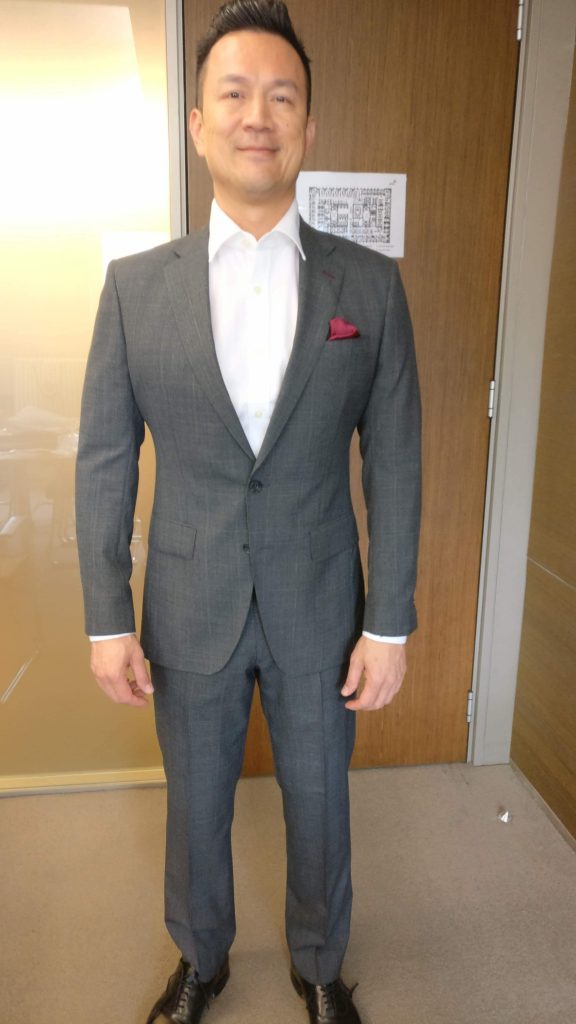 Eric Young, a Partner at PwC, is another client of Chenda. Eric chose a grey POW check with red over check fabric to be made into his newest suit from LGFG Fashion House Tokyo line. He also chose to pair these new designs with a white shirt and no tie – but added a pinkish handkerchief that adds an extra style touch to his total look.
Samuel Williams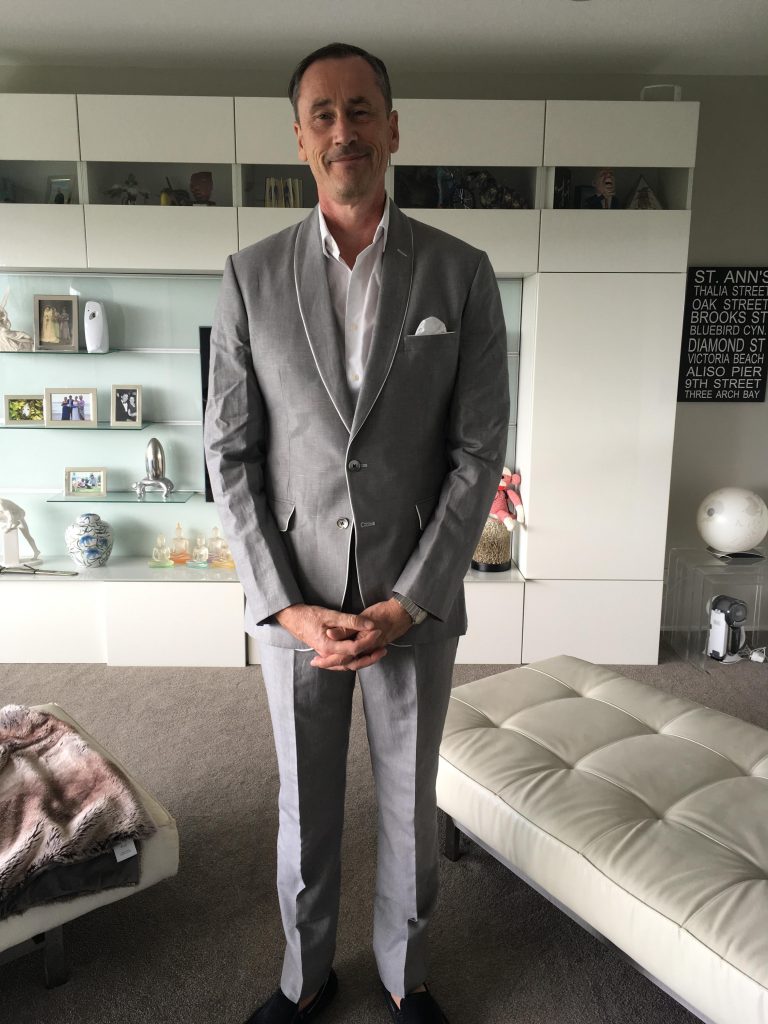 Samuel Williams from Aamplify chose this elegant piece from LGFG Fashion House Technical line. The linen grey blend suit featuring white piping and smoke mother of pearl buttons adding a unique, yet understated contrast to his look. What a great idea to add that white pocket square that matches his white shirt and this shade of grey suit perfectly! This look is created by our Executive Clothier Rachel Gibbings who is based in Auckland, New Zealand.
LGFG FASHION HOUSE