In the same way that leaves are slowly turning from green to yellow and red, we've noticed how the suits of our clients have started to turn to darker hues. Fall is officially here and we can notice it everywhere around us (except for our lucky clients who live in the Southern Hemisphere – we are secretly jealous over your just starting Spring and all the Summer holiday fun ahead!)… For the rest of us, the best suits of October are the perfect transition from fun and easy going Summer season to the more serious tones of the darker seasons. Fall is the time for new beginnings – new school years, new business ideas, new partnerships etc. The best looks are perfect for this upcoming business season – yet they can transmit perfectly to a slightly more festive event as well. Just as easily as the leaves are changing their colours…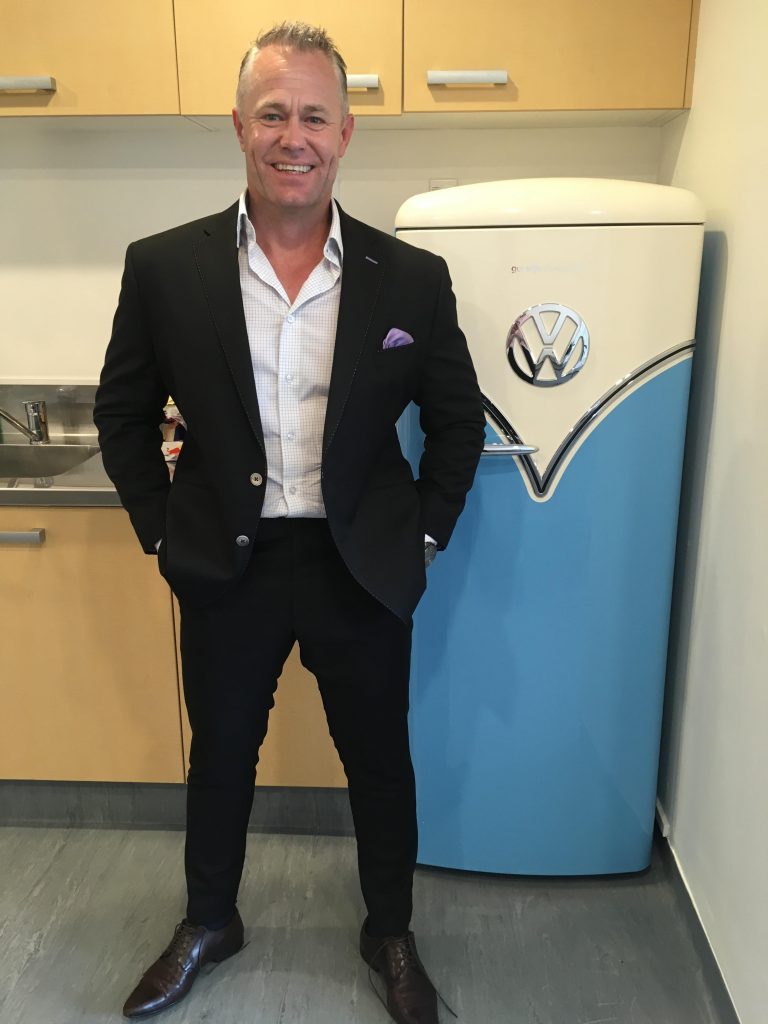 Mark Hayward, Director at Tristram European VW and Škoda, got a beautiful new number from LGFG Fashion House for this new business season. His suit from our Paris line turned out just perfectly refined and stylish. Mark chose to add some colour to his dark suit with lilac pocket square and white check shirt. The checked shirts add so much sense of style to his total look. Mark has trusted our executive clothier Rachel Gibbings from New Zealand to be his personal tailor.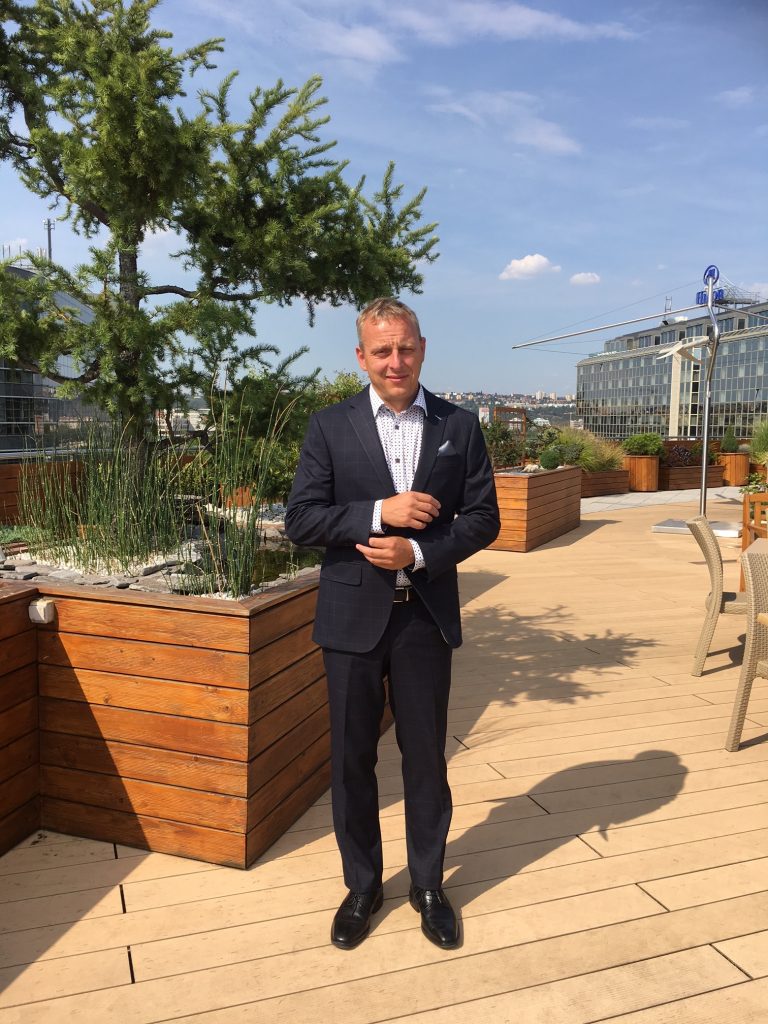 Daniel Szmaragowski, Partner at KPMG Czech Republic, is surely a man who loves patterns. He chose to style his new checked Technical line suit to a dotty patterned shirt. Some might call it a risky game but he plays it flawlessly! The silver grey pocket square is just a dot on the i or should I say a cherry on the top… Daniel's perfect suit is created by our clothier Thisa Phan who works in Austria and Czech Republic.
Last but definitely not least is Dariush Ghassemi from Mazars. How amazing does he look in his new navy blue three-piece suit from LGFG Fashion House Technical line? We'd say simply fantastic! Purple details, crisp white shirt and brown shoes are creating a perfect look. Dariush's personal tailor is Raivis Ivkins who works in Germany.
LGFG FASHION HOUSE