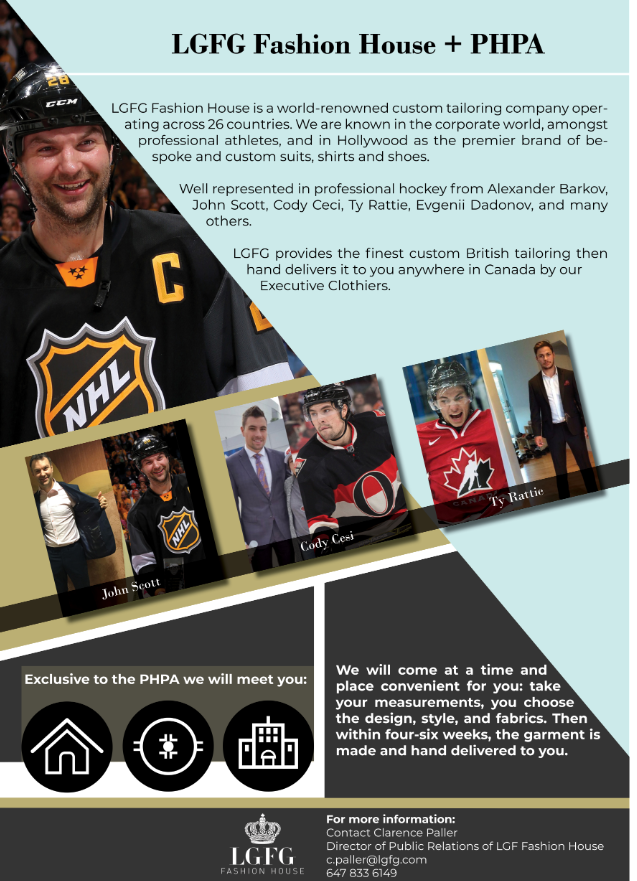 We are pleased to team up with the Professional Hockey Players'​ Association to provide the athletes of the American Hockey League the finest custom tailoring hand-delivered to them at home, at the rink or the hotel, by our Executive Clothiers anywhere in Canada.
Professional Athletes must look the part. They represent the city they play in, the organization, the history of the team, the fans and the Country from which they hail.
Nothing says sophistication, style, and status like a custom-tailored suit from LGFG FASHION HOUSE. 
Suit Up for the game!