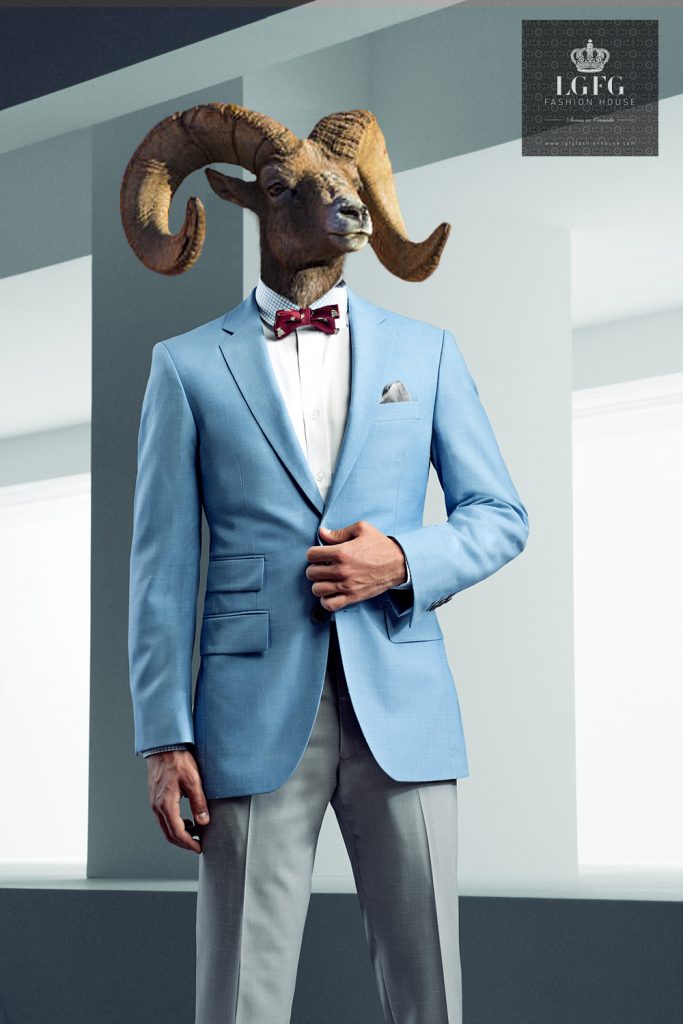 For your Organization are you like the LeBron James of the Los Angeles Lakers of the National Basketball Association (NBA) slam dunking million dollar deals? Or maybe you are like the Tom Brady of the New England Patriots of the National Football League (NFL) throwing the touch down pass to an enormous merger/acquisition?
Not many people can claim to be the G.O.A.T., but those who can are the Greatest Of All Time in their respective field.
Being the G.O.A.T. in the corporate world means to climb over seemingly insurmountable obstacles, navigate through treacherous conditions, survive in previously unexplored terrain and make the best out of scarce resources. These are the people who bring up others with them and the key element for Championship teams i.e. successful businesses.
Goats reign atop the business landscape taking in the view from the peak of the mountain.
Put on your LGFG FASHION HOUSE suit, and be the G.O.A.T.