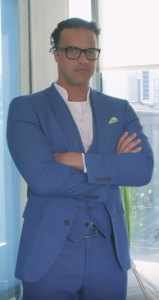 In today's world, every company is a tech company, even a tailoring one.
Did you know LGFG FASHION HOUSE has had instances where clients bought garments in Bitcoin?
On the topic of crypto-currency, our Hong Kong team, Rida Shaikh, Kal Kammoonah, and Daryl Rivera are at the Hong Kong Blockchain Week happening now.
While we are on the topic, have you seen our President and CEO, Dimitry Toukhcher's, Suit Maker Pilot?
The first episode was with Paxful CEO, Ray Youssef. Paxful Inc is a peer-to-peer bitcoin marketplace.
If you haven't seen it check it out here.