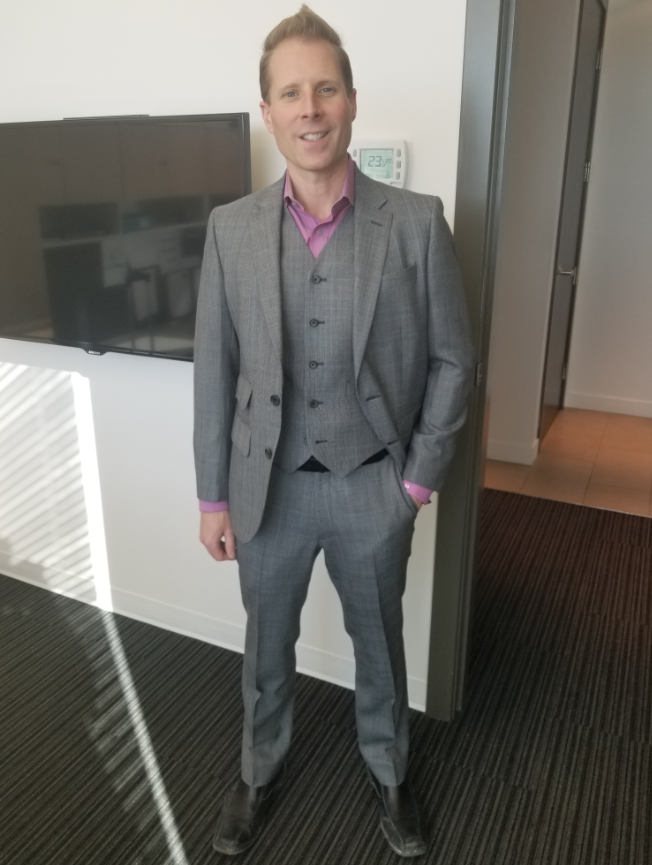 The suit of the week belongs to Eric Spicer, Vice President at Global Steel Ltd.
He is looking stylish in his new LGFG FASHION HOUSE, London 3-Piece suit in light grey with a blue windowpane.
The phrase, the men in grey suits refers to the powerful and influential men in business or politics.
This ties nicely to a quote by Mark Twain.
"Clothes make the man. Naked people have little or no influence on society."
Eric's Executive Clothier is Aron Klassen.