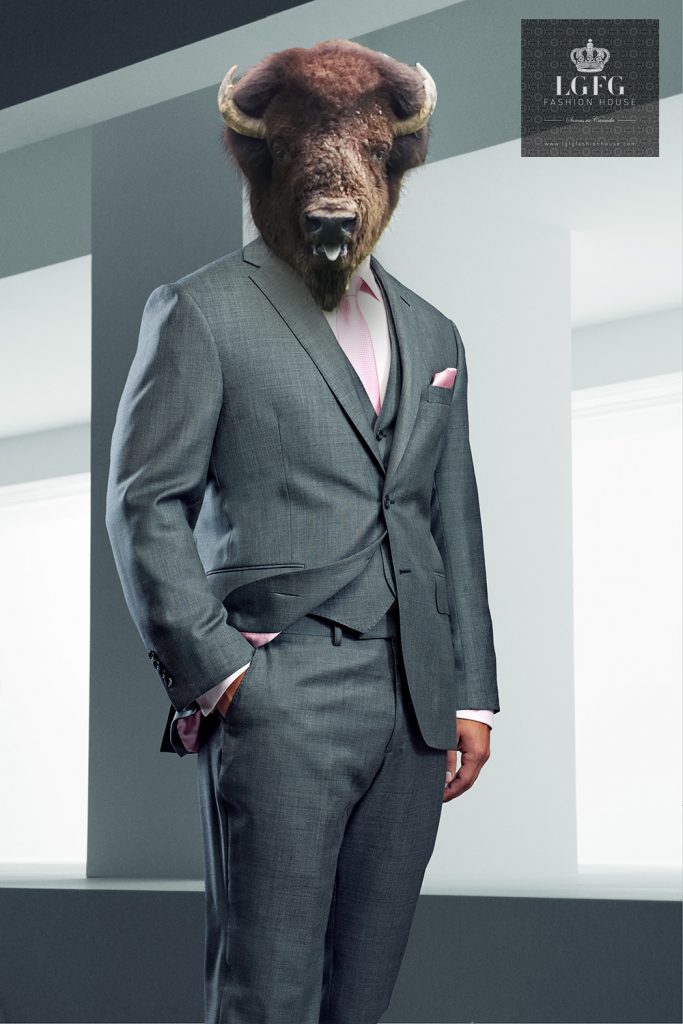 In the wild, the mighty Buffalo/Bison is known for its resilience, courage, and ability to survive. In legends and folklore, the animal symbolizes manifestation, protection, creativity, and abundance.
In the corporate world, a person displaying Buffalo qualities is one who goes through enormous distances, challenges, and obstacles but no matter what gets the job done.
These individuals add tremendous value to an organization because they are dependable and consistent over long periods of time. This is the formula to abundance because great things take time to materialize coupled with a consistent and determined effort.
For these reasons, people with Buffalo qualities are highly coveted and well compensated for their efforts. Think Kyle Okposo for the Buffalo Sabres or LeSean McCoy for the Buffalo Bills.
Put on your LGFG Fashion House suit and be the Buffalo.