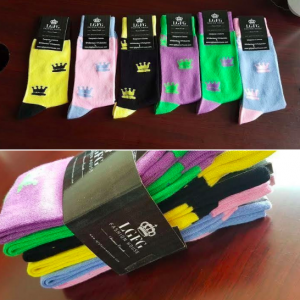 When was the last time you thought about your socks?
Putting a little thought into your socks can greatly improve your day with enhanced comfort and style.
Nowadays your socks don't have to be boring and bland. It's totally acceptable to spice up your outfit with colorful and playful socks. LGFG socks are made from Bamboo, the material is not only comfortable but is more hygienic then cotton. Bamboo is breathable and doesn't absorb the moisture that cotton does.
Treat your feet to LGFG's best in the industry Bamboo Socks.