There are hundreds of thousands different shoe brands around the World so one might ask why have something made from scratch?
* UNIQUE
You are unique so why should your shoes be a mass product? LGFG shoes are only made when they're ordered- they are authentic. Every pair is handcrafted and there is no 100% same pair in the World! All LGFG Fashion House shoes are handmade.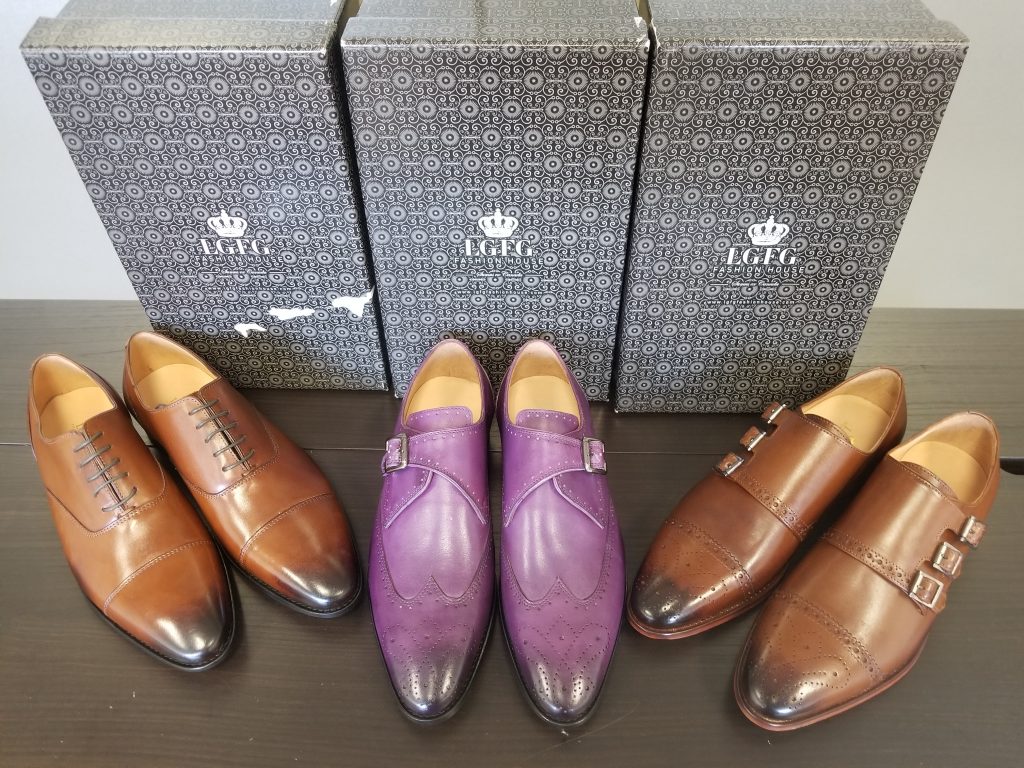 * QUALITY
Simply, the better quality of a handmade product is quickly apparent. From laces to the stitching – it's the little things that are invisible, but crucial. From sourcing the leathers (in Italy), pattern cutting, sewing, assembly to the finishing painting touches and packaging- handmade is what makes the difference.
* YOUR CHOICE
You know that feeling when you kind of like that pair of shoes from the store but it doesn't fit? Or you like the style but the colour isn't 'you'? Or you find a great shoe, the one you were expecting to find but they don't have your size? You never have to worry about that with LGFG handmade leather dress shoes.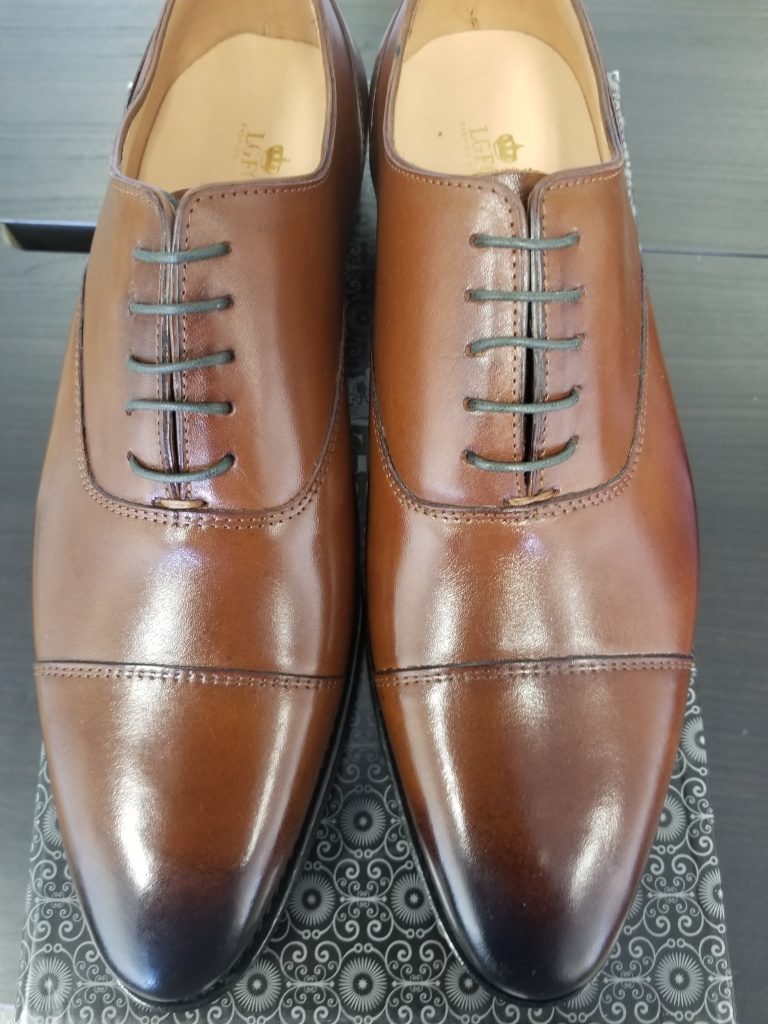 * WIDE SELECTION
Although these handmade leather shoes are unique, you still have a wide choice of models and colours to choose from. The hand painted finish is utterly unique and breathes authenticity into each pair of shoes. Check LGFG selection HERE.
* THE ONLY THING THAT ALL SUCCESSFUL PEOPLE HAVE IN COMMON MIGHT JUST BE SHOES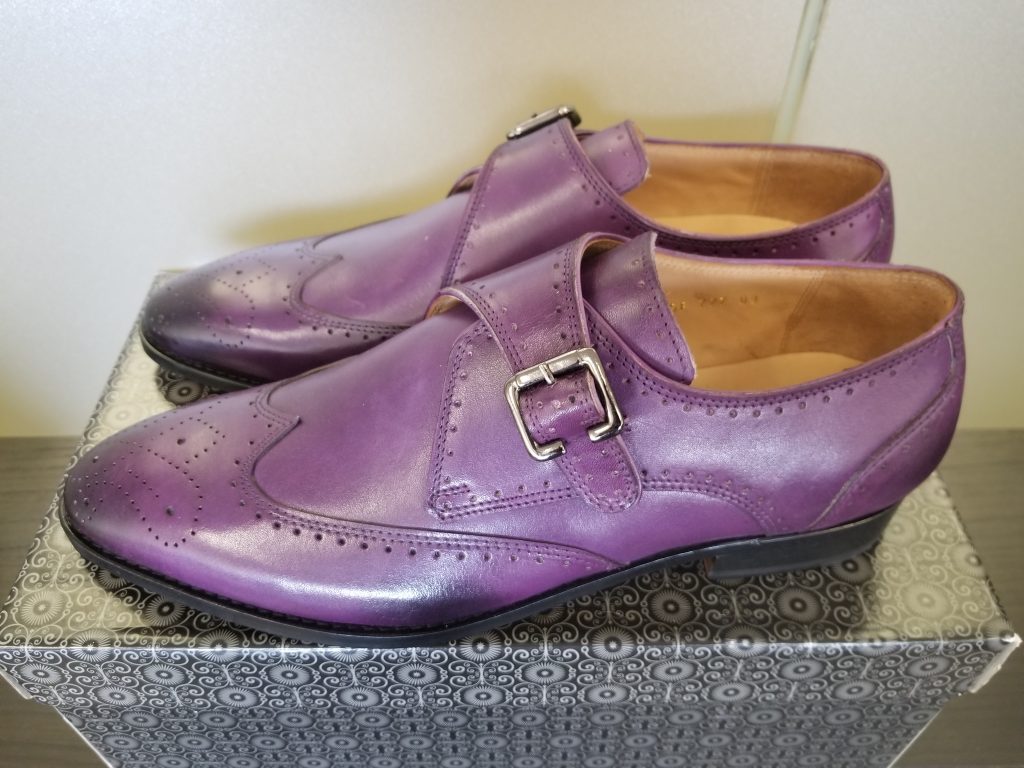 There is an old saying that everyone spends their money differently, but people who can afford it, always wear good shoes.
"A man who works with his hands is a labourer; a man who works with his hands and his brain is a craftsman; but a man who works with his hands and his brain and his heart is an artist." We can guarantee LGFG handmade leather shoes are done by the true artists – well, Artisans, to be more precise.
Find a great selection of your new LGFG sole mates HERE. NB! LGFG Fashion House now offers a selection of black and brown leather belts to match your shoes!
For more information contact your LGFG clothier HERE.
LGFG FASHION HOUSE